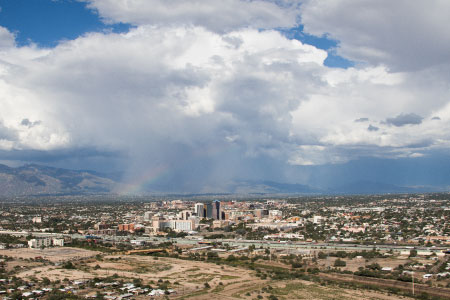 KVOA
Tucson, Arizona's second largest city, is home to world-class golf, hundreds of miles of hiking and biking trails and an unmistakably western heritage. The University of Arizona brings life to the desert city, and ensures the presence of a youthful spirit.
As Tucson's NBC affiliate, KVOA serves more than a million people. It is Tucson's second-oldest TV station, dating back to September 1953. The station brought the first live TV event to southern Arizona: the 1954 World Series. KVOA consistently delivers the stories that people care about, and a highlight of its top-rated newscasts is News 4 Tucson Investigators, the station's award-winning investigative unit.
KVOA prides itself on its community engagement, and partners with organizations including March of Dimes, Special Olympics, Toys for Tots and many more.
Kristi's Kids is the namesake of news anchor Kristi Tedesco, and examines issues aimed at improving children's lives. Each year there are two major Kristi's Kids campaigns: Kristi's Kids Life Saver, which focuses on swim safety, and Kristi's Kids Season 4 Hope, which helps to provide local families with food, clothing and toys each holiday season.

209 W. Elm Street
Tucson, Arizona 85705

Phone (520) 624-2477