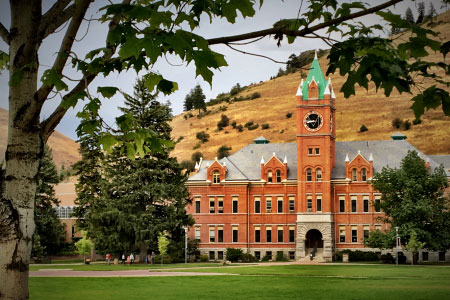 KPAX - KAJ18
Officially founded as a trading post in the 1860s, Missoula is considered the cultural center of Montana. The University of Montana, the state's first, sits at the base of Mount Sentinel. There you will find more than 26,000 fans cheering the Griz during football games in the fall.
Located at the confluence of five spectacular valleys, the Missoula area was made famous by the movie "A River Runs Through It." The Garden City serves as a hub for tourists headed to nearby Glacier National Park, one of the most underrated parks in the country. Glacier features dramatic, majestic landscapes and animals rarely found in the lower 48 states, including wolverines and grizzly bears.
For more than 40 years, KPAX has been an important part of this unique place. It is the dominant station in the market, and the place where local viewers go for news, weather and sports. KPAX stands out in its support for community events, as well. Every year the station sponsors events including the Missoula Marathon, Bike for Shelter benefiting Watson Children's Shelter, the American Cancer Society Relay for Life and Team Up Montana.
KPAX and Missoula are truly hidden gems and offer a way of life unlike any other.
KPAX also operates a low-power television station, KAJ18, in Kalispell, Montana. KAJ18 airs the same programming as KPAX, but incorporates local newscasts and ads just for the Flathead region.

1049 West Central Avenue
Missoula, Montana 59801
(406) 542-4400

301 1st Avenue East
Kalispell, Montana 59901
(406) 756-5888

Missoula: [email protected]
Kalispell: [email protected]