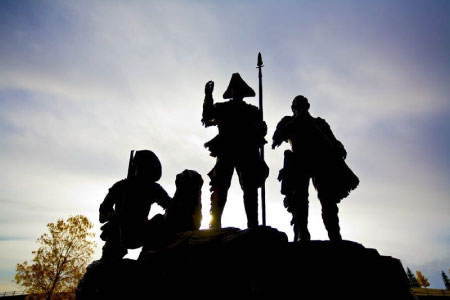 KRTV-KXLH
The city of Great Falls sits along the winding banks of the Missouri River in north-central Montana. As the water cuts through, it tumbles over a series of waterfalls, the city's namesakes. While the river gave rise to the community, the people of Great Falls keep it flowing.
Each March, the city becomes the home of Western art amid a weeklong celebration featuring work from thousands of artists. The event is inspired by Charles M. Russell, a local treasure. Most other times of the year, the people of Great Falls take up hiking, biking or hunting in the vast, mountainous expanse they call home.
KRTV has broadcast CBS programming since 1966 in Great Falls and 14 surrounding counties in northern and central Montana. It has dominated the market for much of that time, and has been the highest-rated station continuously since 1991.
KRTV strives to be a great community partner. In 2014, KRTV (with the rest of the Montana Television Network) joined with the Montana Special Olympics to support the organization's annual truck raffle.
Each December, the station hosts "Day of Giving," which supports Toys for Tots, the Great Falls Community Food Bank and the Salvation Army. KRTV also supports local veterans in need through the "Angels in Camo" program.
KRTV also runs a low-power television station, KXLH, in Helena, Montana.

330 Old Havre Highway
Great Falls, Montana 59414
406-791-5400

100 West Lyndale
Helena, Montana 59601
406-422-1018

KRTV: [email protected]
KXLH: [email protected]