Market-leading television stations,
focused on community, high-quality journalism
Cordillera owns and operates television stations and digital news platforms in 11 geographically diverse small- and medium-sized markets, serving more than 2.3 million U.S. households.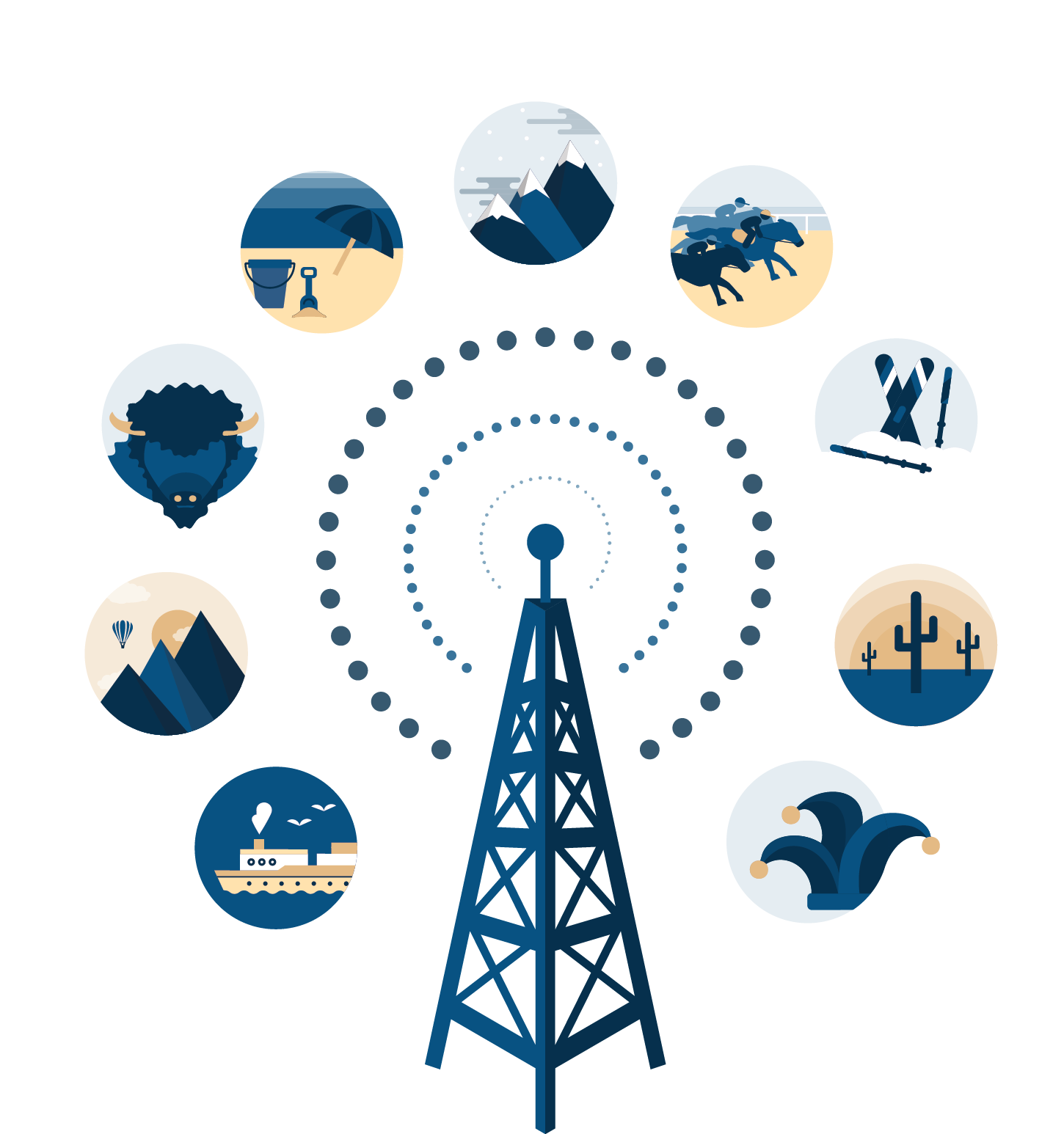 Our Stations, Our Communities
Whether it's in the bluegrass of Kentucky, the Big Sky of Montana or the deserts of Arizona, each station celebrates and embraces what makes its community "home." In doing so, the stations have become essential members of the communities they serve.
Formed in 1986 as a subsidiary of Evening Post Industries, family-owned Cordillera Communications is based in St. Paul, Minn., and is led by veteran broadcaster Terry Hurley. Cordillera owns and operates television stations in 11 geographically diverse small- and medium-sized markets, serving more than 2.3 million U.S. households.
Cordillera's stations are market leaders, consistently ranking first or second in total viewership. Seven of its stations are NBC affiliates, seven are CBS and one is ABC. All of the stations also broadcast on secondary digital channels, nine of which are affiliates of The CW. In addition to The CW, stations carry robust programming from a variety of sources, including Telemundo, WeatherNation, MeTV and Cozi TV.
Cordillera demonstrates a strong commitment to public service. Its stations produce more than 250 hours of local news and information every week. Stations support many community initiatives, including Season of Hope on the Central Coast of California and Your Healthy Family in Colorado Springs.
Journalistic excellence has been a cornerstone for Cordillera stations, resulting in numerous Emmy, Edward R. Murrow and Associated Press awards. This sincere commitment to journalism has earned Cordillera stations an unmatched level of trust within their communities and from their viewers.
Terry Hurley
President
Terry Hurley is a 35-year broadcast veteran and has led Cordillera Communications since 2000. Previously, Hurley was Senior Vice President for Benedek Broadcasting Corporation, President/General Manager of KDLH/Duluth, MN, and held various sales and management positions after beginning his career in Minneapolis in 1981. Hurley has served on the CBS Affiliate Board, NBC Affiliate Board, and on the NAB Small Market Advisory Committee.
Sean Franklin
Vice President, Engineering and Technology
Sean Franklin had nearly 25 years of service at the company's WLEX/Lexington, KY before joining the corporate team in 2015. Past positions at LEX18 include Production Manager, Creative Services Director, and Operations Manager.
Steve Chase
Vice President, Director of Sales
Steve Chase was previously Director of Sales at KOAA-TV, the Cordillera-owned NBC affiliate in Colorado Springs, CO. In addition, he has held sales and marketing positions with Comcast Spotlight, Frank N. Magid Associates, Novartis, and Mediacom. Chase, a native of Marshalltown, IA, is a graduate of the University of Iowa. Chase oversees all aspects of broadcast sales within the Cordillera group, including negotiations, systems, and talent development.
Bo Ebeling
Director of Business Operations
Bo Ebeling joined the company in 2016. A graduate of the University of Wisconsin Law School, Ebeling works in the areas of business operations, television programming, new media, contract negotiations, affiliate relations, retransmission consent, and regulatory compliance.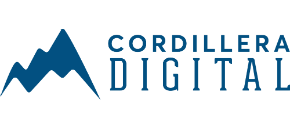 As part of Cordillera's commitment to being the media leader on all platforms in our communities, the company's digital division, Cordillera Digital, develops and operates digital sales and content enterprises for all the stations.

Clear Night is a marketing services holding company and a subsidiary of Evening Post Industries. Like its parent company's reputation in the publishing and broadcasting space, Clear Night's goal is simple: to be a global leader and innovator in marketing communications. Clear Night owns the following marketing and technology services firms based in the Twin Cities, Minn.: Ackmann & Dickenson and Modern Climate.
Our Partner Leadership Team
President - Cordillera Digital
Jay Small has led Cordillera Digital since early 2010. With 30-plus years in media and 20-plus in digital leadership, Small previously held senior posts at The E.W. Scripps Co., Belo Corp., Thomson Consumer Electronics, The Indianapolis Star and Evantage Consulting. He has also served as a digital strategy and user experience consultant, with clients in media, electronics, pharmaceuticals, finance, and retail. Small earned an MBA from Kennesaw State University and a bachelor's degree in journalism and political science from Southern Illinois University. He also serves as COO of Clear Night.
Vice President, Sales - Cordillera Digital
David Buonfiglio joined the company in early 2010 to lead digital sales for Cordillera TV stations. Since then, he has led development of our mobile services for small/medium businesses, and he now serves as chairman of our sales leadership committee. Prior to joining us, he served as President of Barrington Interactive, and Vice President/Sales for Internet Broadcasting. Buonfiglio builds local interactive sales teams for the future by structuring product lines and training in SEM, SEO, social media, mobile marketing, reputation management, targeted display advertising and email marketing. Since 2000, he has achieved regular revenue growth at least triple the national average.
Vice President, Content Strategy - Cordillera Digital
Toby Collodora joined the Cordillera Digital team in 2013, focused on growing mobile and social media platforms. She now leads content strategy, helping newsrooms, marketing and sales departments on all digital platforms. Prior to joining Cordillera Digital, Collodora worked for UnitedHealth Group and WCCO-TV in Minneapolis. As the digital content manager at WCCO, she helped merge the company's television and radio websites. As social media and mobile emerged, she helped establish WCCO's presence in those spaces. Collodora has a degree in broadcast journalism from the University of Minnesota-Twin Cities.
John Hyduke, a veteran of the marketing and media industry with more than two decades of experience, leads Clear Night. Hyduke helped build the Flint Group of agencies into a respected communications company with more than 200 employees across North America. The Hibbing, Minn. native's experience in company management, mergers & acquisitions and business development; as well as his time in the publishing and broadcast industries, makes him uniquely qualified to build, integrate and grow the Clear Night portfolio. Since joining Clear Night at its infancy in December 2012, Hyduke has met with firms across the country to define and develop a way to effectively bring together a network of agencies to exceed the increasingly complex marketing needs of clients.
One Company, Great Locations
Serving more than 2.3 million households across the United States, Cordillera's strong ratings foundation, commitment to localism and superior sales and marketing forces make it one of the nation's strongest medium-to-small market television broadcasting companies.