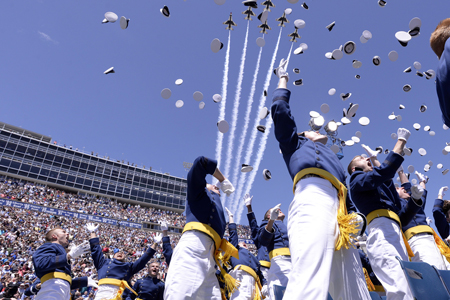 KOAA
The KOAA studios are set against the beautiful backdrop of the Rocky Mountains with a state-of-the-art facility in Colorado Springs and a second overlooking downtown Pueblo. With towering mountains, rolling hills, and immense, majestic views, it's little wonder why Colorado remains one of the fastest growing areas in the country. An entrepreneurial spirit and pioneer attitude are long Colorado traditions, and infuse the community today.
From daily stories to large-scale investigations, KOAA News5 watches out for the people of Colorado. The driving forces of news include major military installations, wildfires, local government and business initiatives. KOAA News5 tackles it all and brings it home in a way that make sense. Viewers respond by making KOAA their first choice for news.
With the largest share of news viewership in the area, organizations and community services rely on KOAA to create awareness of their efforts. During the Waldo Canyon Fire in 2012, the station broadcasted round-the-clock for several days, providing critical information to viewers during the perilous and uncertain time. In the aftermath, KOAA-coordinated fundraising secured nearly a million dollars to donate to local non-profit groups and families.
KOAA shares its home town with the U.S. Olympic Committee and, as an NBC affiliate, is in the unique position of being the local broadcast station for the Olympics. Each Opening Ceremony kicks off with KOAA News5 live from downtown Colorado Springs, surrounded by more than 20,000 people.
KOAA serves as a guardian for the community. It provides the information that Southern Colorado needs to stay safe, stay connected or stay ahead of the storm.

Colorado Springs
5520 Tech Center Drive
Colorado Springs, Colorado 80919
Pueblo
2200 7th Avenue
Pueblo, Colorado 81003

Phone (719) 630-3930