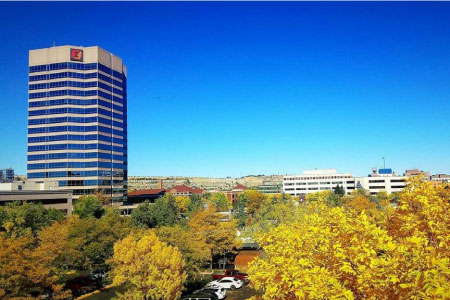 KTVQ
Nestled in the picturesque Yellowstone River valley between ancient towering rimrock formations, Billings combines the best of a friendly small town with the arts, culture, shopping and medical care of a big city. Residents embrace the pioneer and entrepreneurial spirit that drives Montana's largest city.
Billings serves as the financial hub for the region. Minor league baseball, 5K races, concerts, rock climbing, rodeos and road rallies all bring the community together for events that celebrate community, family, friends and visitors. Here people smile and wave at friends and strangers alike, whether in the great outdoors, exploring art history or tasting the latest microbrew.
KTVQ, a CBS affiliate, has been the market leader and a paragon of quality for the past three decades. But this wasn't always the case. In 1973, when the station changed its call letters from KOOK-TV to KTVQ-TV, the television broadcast came to Montana from KSL-TV in Salt Lake CIty, Utah. It bounced from mountaintop to mountaintop, over hundreds of miles of inhospitable terrain. Many times, in bad weather, the equipment faltered, and KTVQ viewers saw films about maple syrup in Vermont until the weather improved.
At modern day KTVQ, employees take great pride in producing relevant stories with high-quality, informative and insightful journalism. Viewers often commend the station for its professional approach both on-air and on digital platforms.
Community is at the center of the station's initiatives each year. Turkey Tuesday, A Waiting Child, One Class at a Time, Breast Cancer Survivor Breakfast and Montana Women's Run are just a few of the events and causes that KTVQ sponsors every year, connecting to the community and its residents. Employees regularly spend time supporting schools, organizations and the community, regardless of whether cameras are present.

3203 3rd Avenue North
Billings, Montana 59101